is one of my new paintings from 2023. Its shown among 18 other recent paintings at M'ART'CIGNY until the 20 of August 2023. For more information please refer to https://www.regardsurlart.fr
100cm x 100cm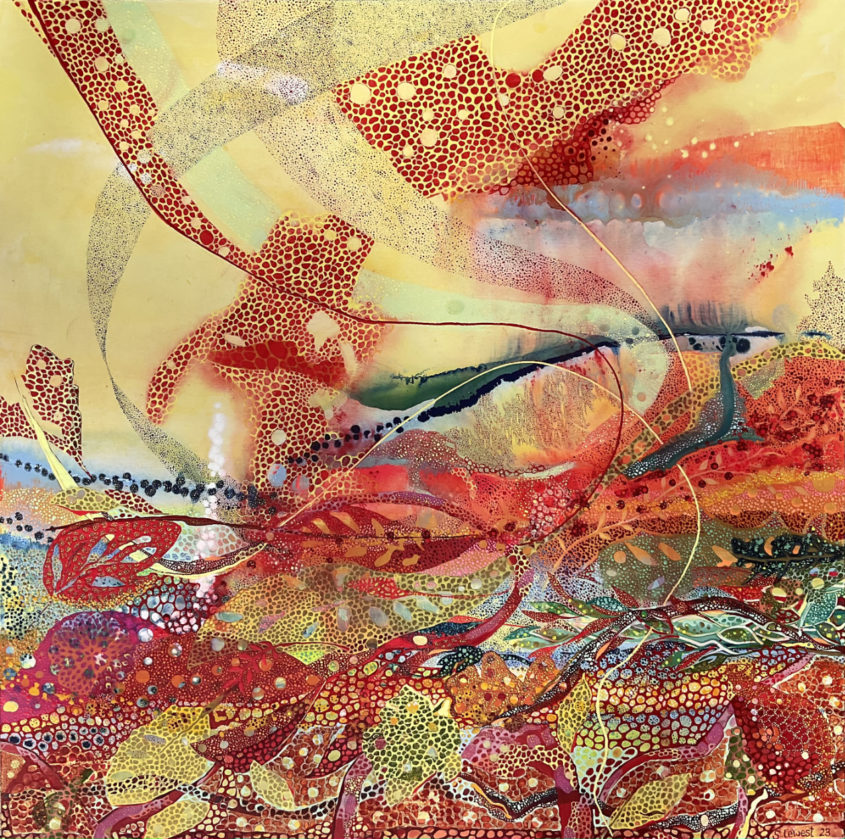 Salon de la Saint-Martin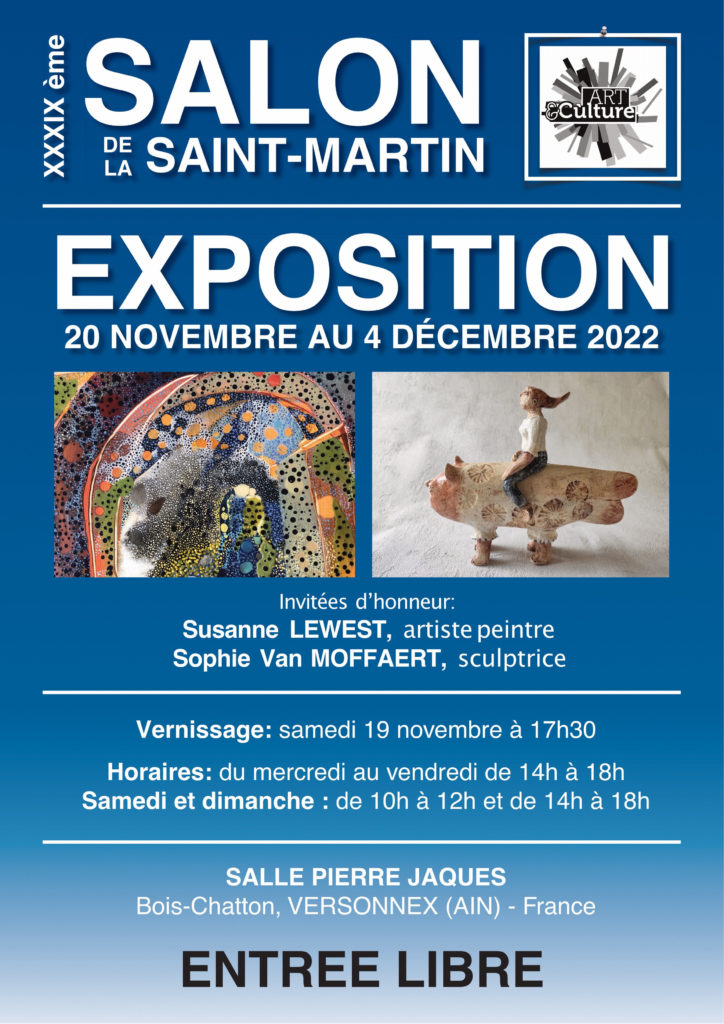 Galerie Maison du Pays de Voltaire
This is the very first time that I have exhibited this series of new works. After creating hats for twenty years, I threw myself body and soul into painting.
This work was born out of the desire to integrate my sewing skills into my abstract painting.
I proceeded in the same way as for my painting. I favor an intuitive and dreamlike approach by alternating brushes and sewing machine. This allows me to create organic canvases, where paint and thread overlap, seek each other and unite.
It is with great pleasure that I invite you to discover the result
True Colours – Farbe bekennen
Don't miss it ! Come and visit us !
Group exhibition "True Colors – Recognizing Color" with eight female artists from Singapore, Poland, France, Indonesia and Germany, on the 11th. -16.6. in the old pawn shop in cologne .
Vernissage on 6/11/22, 6-9 pm Altes Pfandhaus, Kartäuserwall 20, 50678 Köln
https://www.musnadi-weskamp.com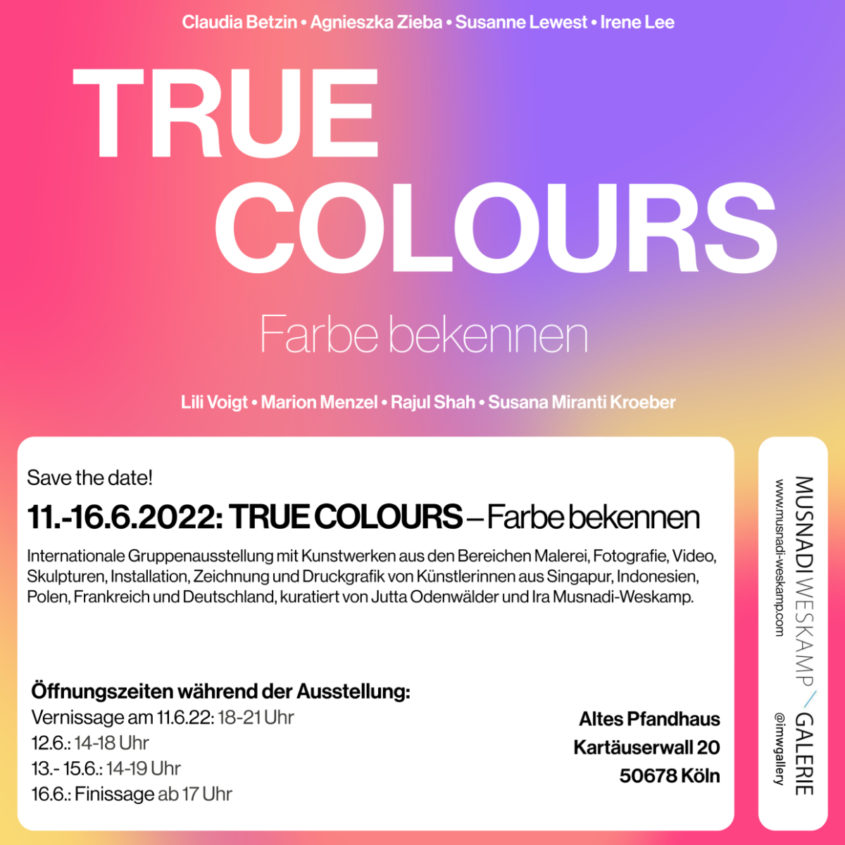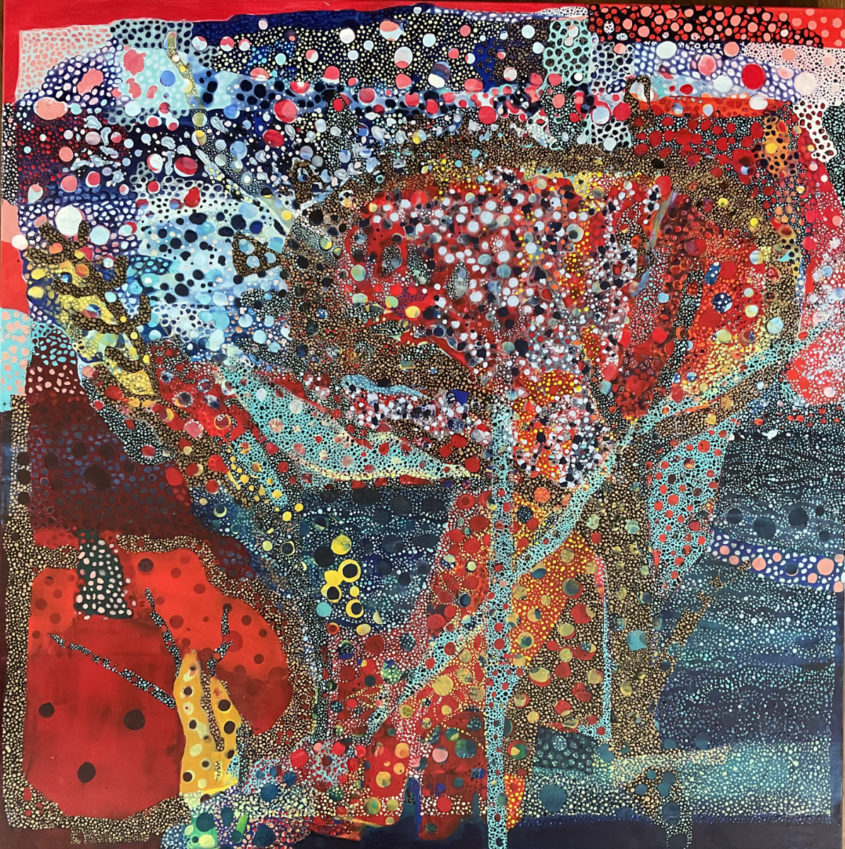 Ready for DISCOVERY ART FAIR in Cologne !
My work will show on booth G8 presented by https://www.musnadi-weskamp.com , @imgallery
28.04 – 01.05.2022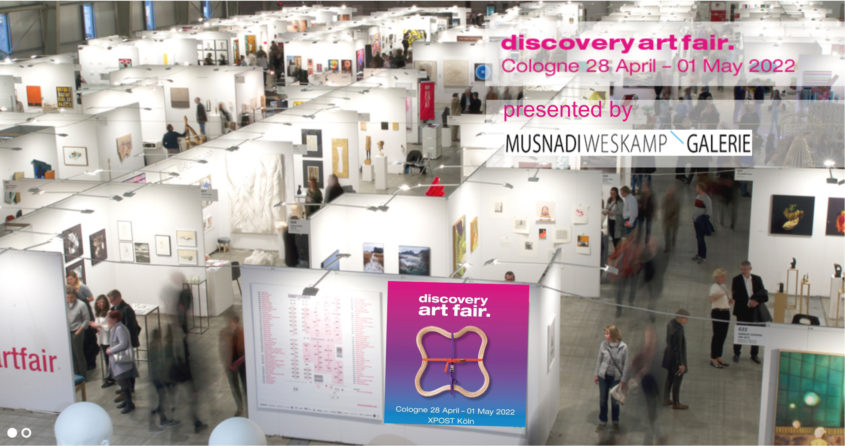 Regain Art Lyon du 11 au 26 Septembre 2021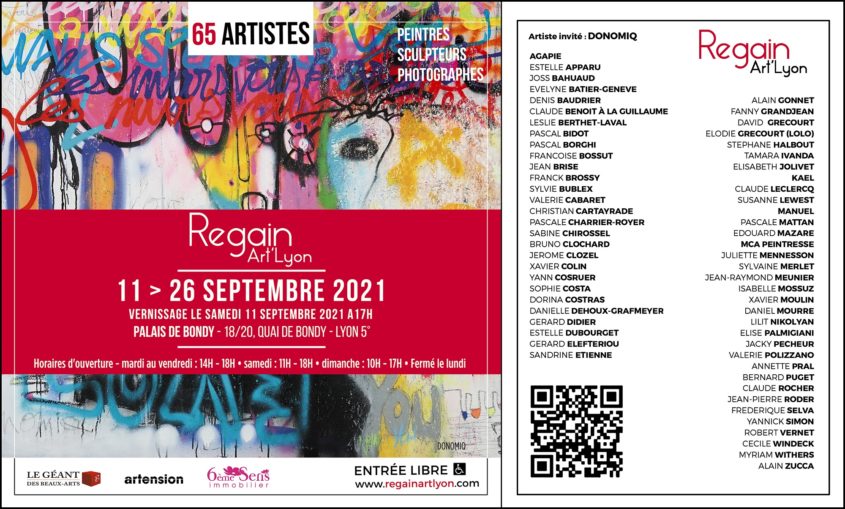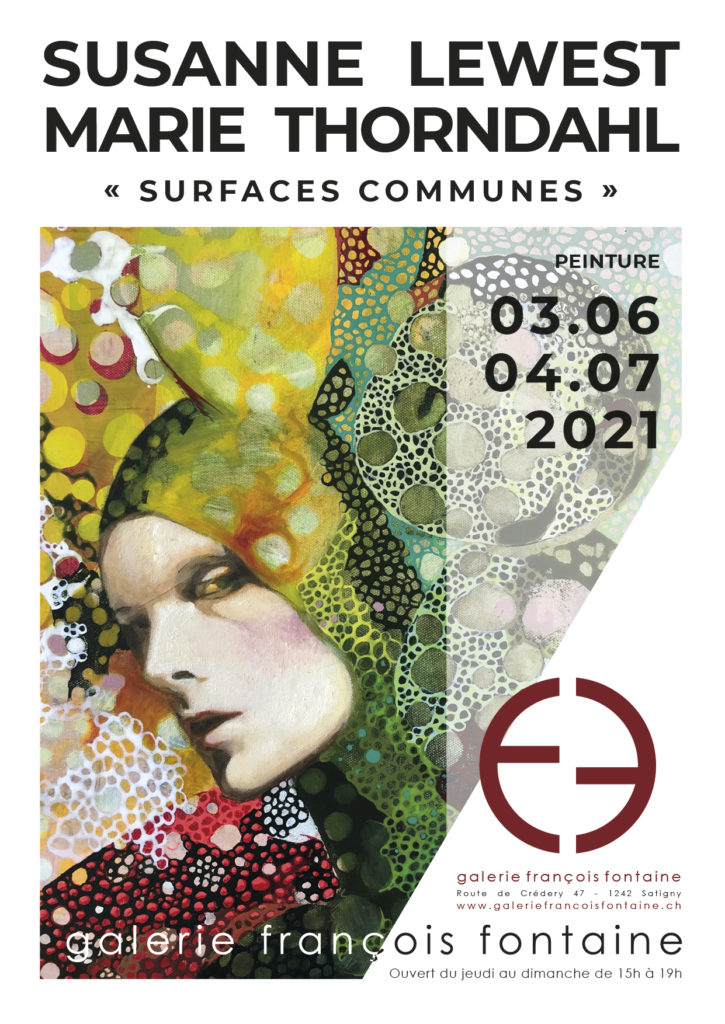 NEW WORLD
I painted this picture in November 2020, when the whole world seemed to be falling to pieces